So juicy, so tasty...so real!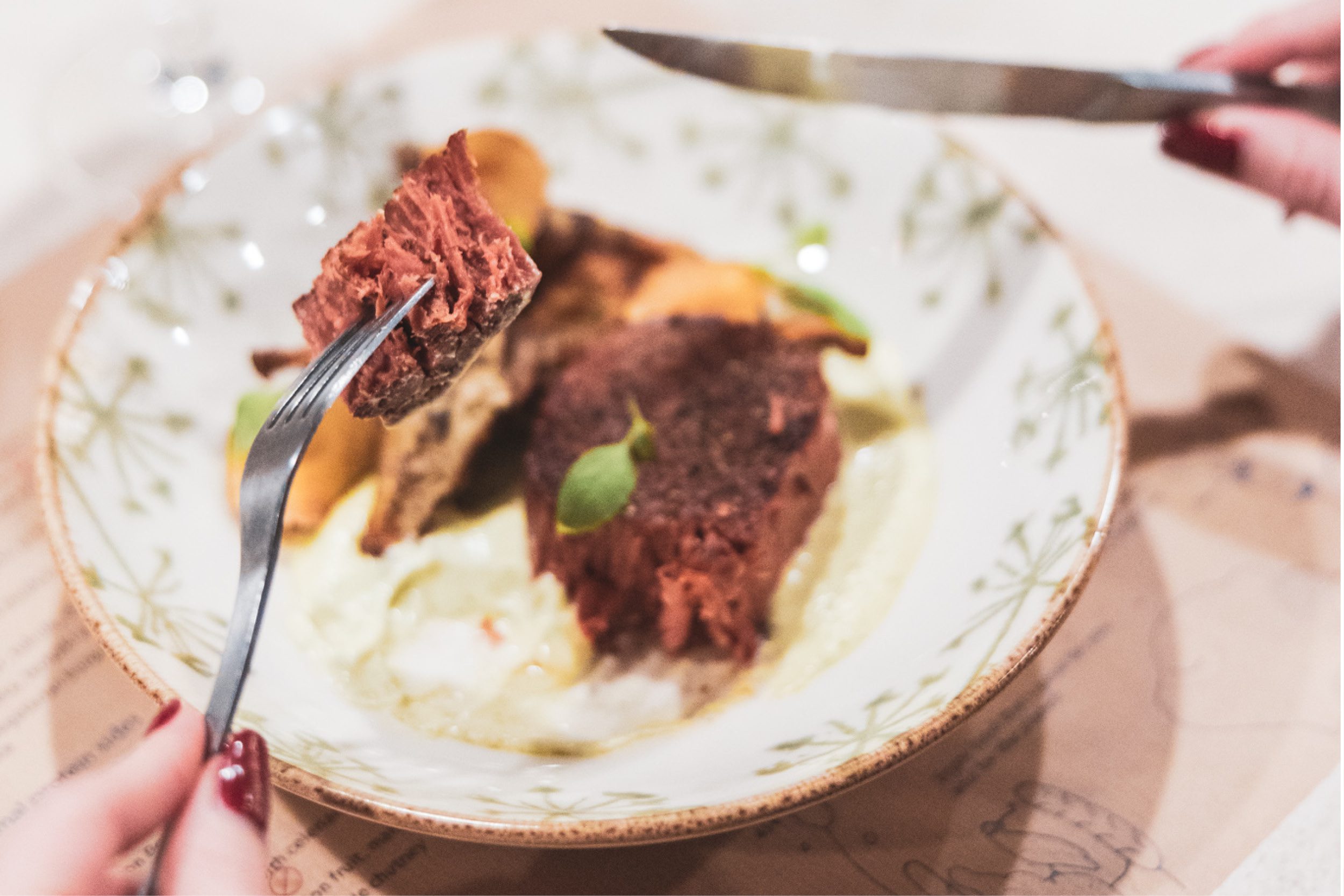 SERRA, now even more plant-based
Since its opening, SERRA has taken a conscious plant-based approach.
"At SERRA, animal protein is seen as an accompaniment to vegetables, which make up 80% of our menu," says our chef Etienne. "This approach goes hand in hand with partnering with small local producers, as well as seasonal ingredients."
Not just convinced, but conquered from the first tasting by the texture and flavor of this plant-based meat, Etienne Mahieu sees in this new introduction an opportunity to boost his creativity, and do better for the planet!
A true gastronomic approach
The strength of the new plant-based meat is that it can be cooked like a classic meat. We continue to stay true to our concept and philosphy. "In keeping with the zero waste policy we have in place at the Serra, we offer a single vegetable in a variety of ways," says the chef.
"This exclusive plant-based meat at SERRA gives us a unique opportunity to explore new avenues and offer even more surprising plant-based creations!"
If you've already eaten at SERRA, then you know what we're talking about. Creativity lies at the core of everything we serve!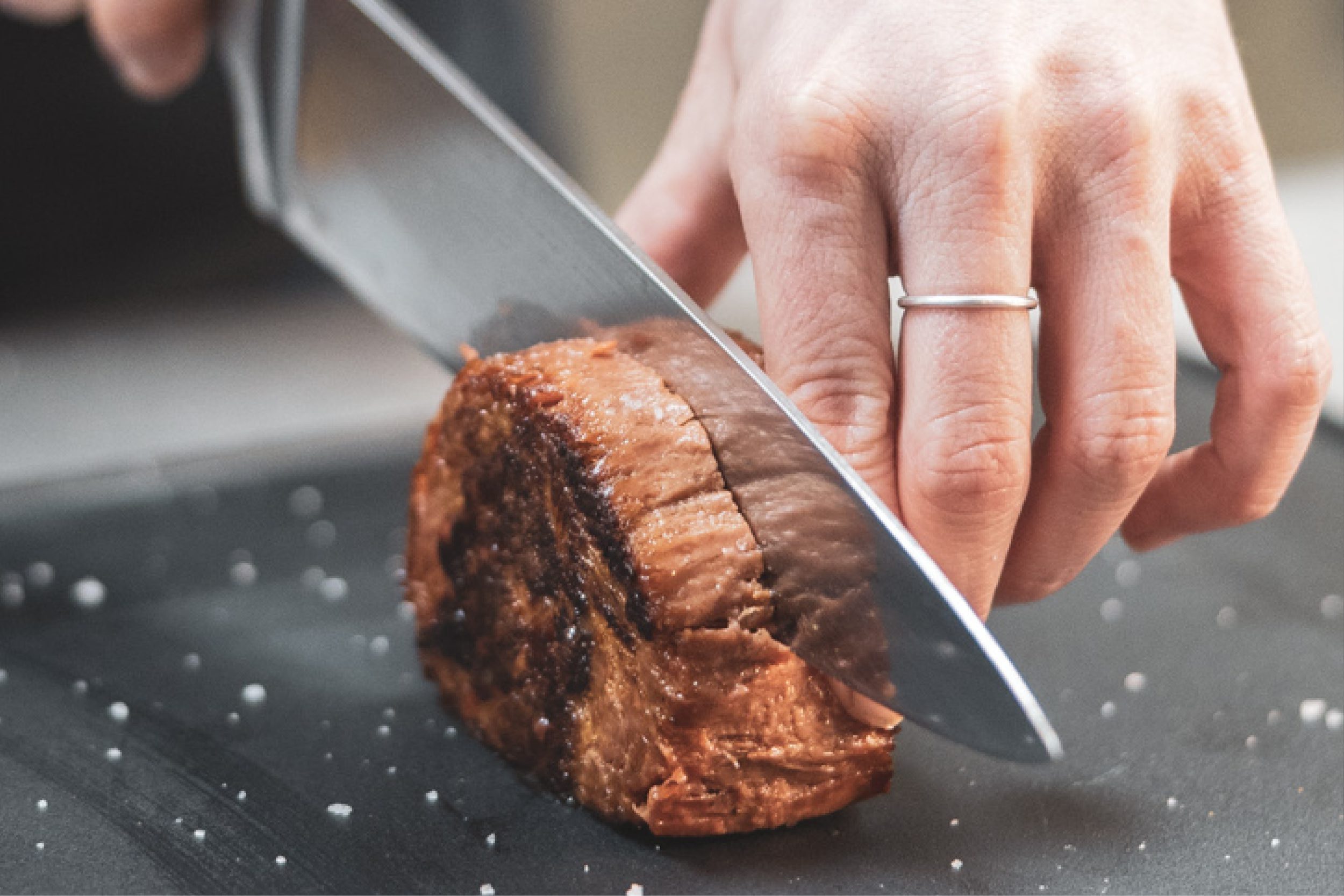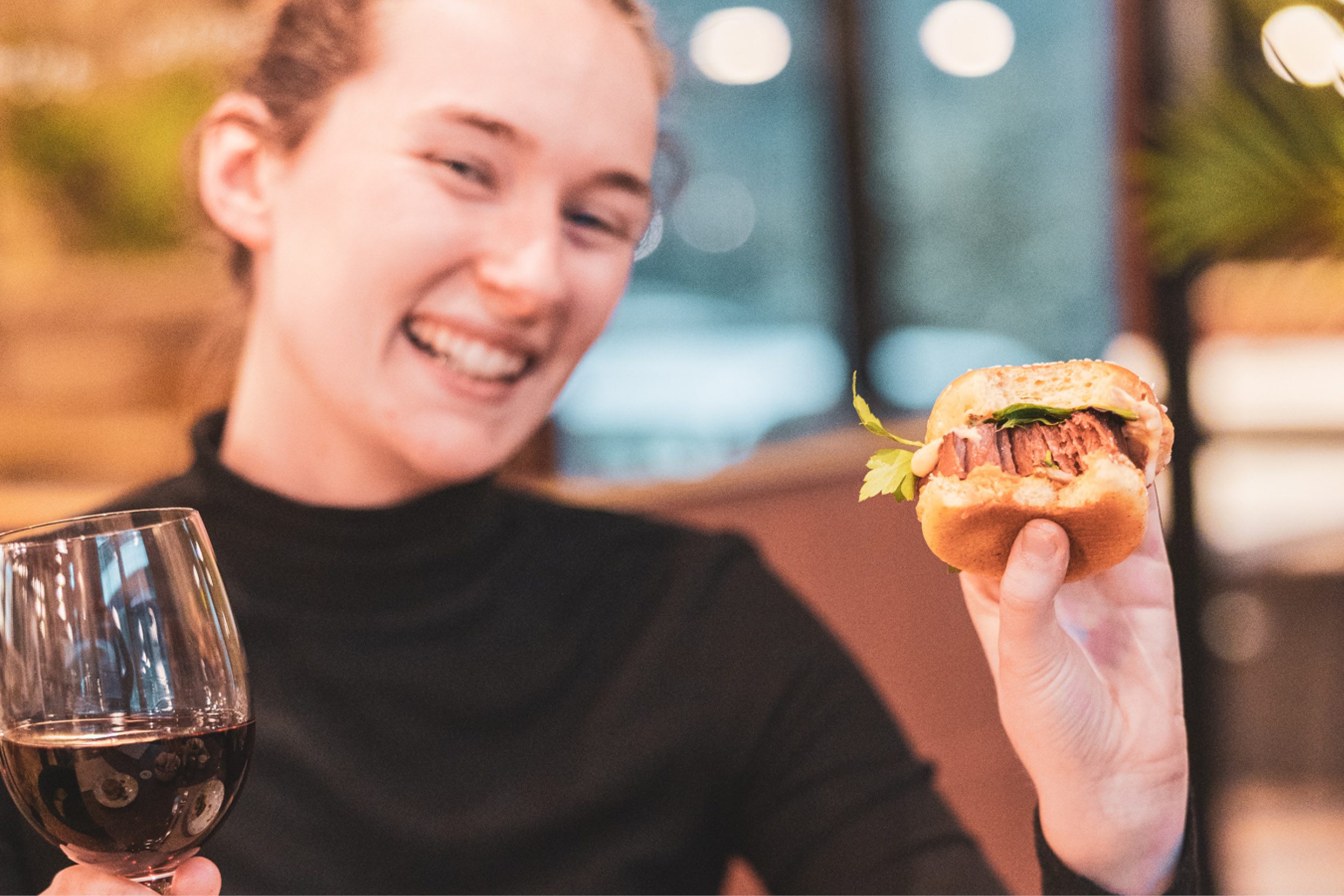 Catering to a changing world
"We are aware of the urgent need to contribute to the reduction of water and energy consumption necessary for the transformation of the meat we consume," says Etienne.
Did you know? It is estimated that 70% of Europeans are concerned about the ecological footprint of their plate and that a third of consumers want to reduce their meat consumption!
And we're here to serve them the best things possible! We really don't think that you need to give up on the fine things of life. You can just create different, greener versions, but taste equally good!
So, what's the backstory?
Once upon a time (quite recently, actually), we went for dinner in Sweden, and happened to walk into a restaurant that made us go "OH MY GOD, what is this food?!" That's where we met Gustav Johansson, our inspiration behind this new addition, cookbook author and entrepreneur, and a true ambassador of "vegetarian meat".
We spoke, a lot, over the last couple of months, and here we are today! Given our shared philosophy, the collaboration between him and our chef Etienne Mahieu is a natural fit. Honestly, it was only time until we at SERRA would introduce plant-based meat. But, just like all our suppliers, meeting the perfect partner was important for us. 
Seduced by the quality of the vegetarian "meat", we knew this was it! We are so excited to bring this to you, and even more excited that our very own chef Etienne Mahieu has chosen to place it on the our menu in so many creative ways!
"The point isn't to make it look like meat, but to look like normal food."
- Gustav Johansson