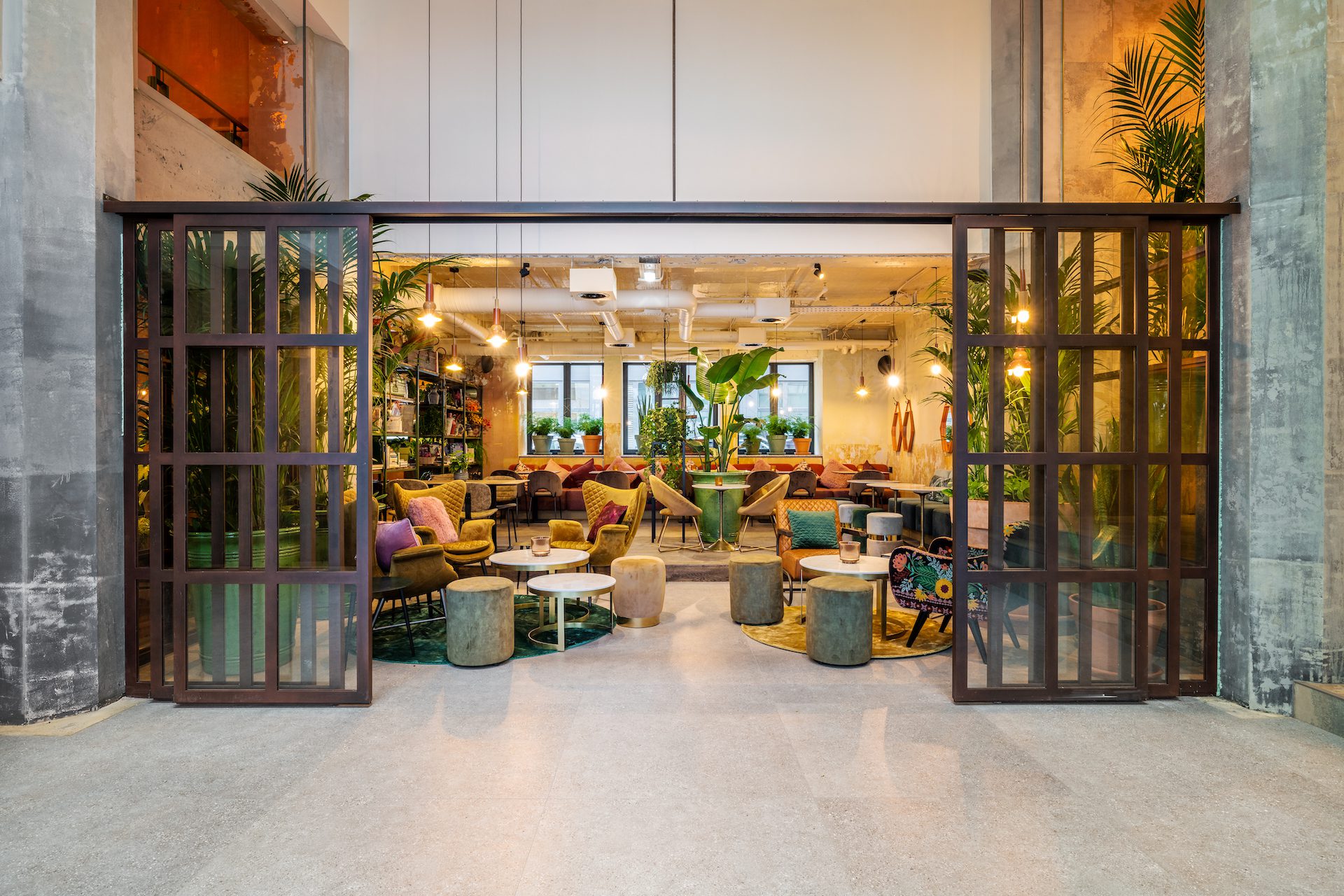 We draw our inspiration from the neighbouring botanical gardens, this is where our biophilic design comes from. At SERRA we do things naturally and we like to look after our planet as much as we can by offering a healthy and authentic cuisine made from seasonal ingredients from our local partners.
Our partners are so local, we know them by their names! And yet, their concepts, movements, and quality are not only local phenomena.
Learn more about each of our partners and what makes them so special!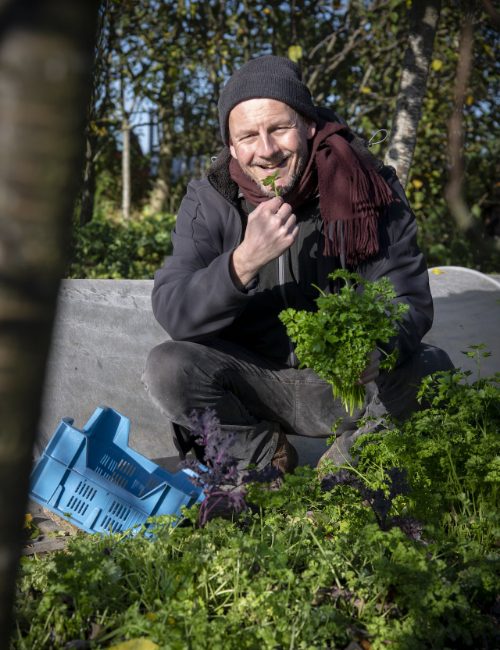 Vert d'Iris: a play on words
It means "The Green of Iris" - Green as in biological and iris as in the symbol of the city of Brussels - A name well chosen, since sustainability is key in everything this fruit and vegetables co-op from Anderlecht does! Vert d'Iris have set an ambitious goal: an ecological transition in food production. That's why they don't stop at a-grade crops.
Vert d' Iris delivers pretty much anything, from cucumber to quinoa and from black cherry tomatoes to edible flowers. But the team also helps people set up their own growing container from recycled plastics and offer internships to share their knowledge! Frederic Morand, the Managing Founder, has a problem-based & solution-oriented approach towards sustainability, and their motto is: act locally, think globally.
URBI Leaf's Anne chose a basement to set up shop, and for good reason!
In the basement she could make good use of the heating system in the building - quite handy when your goal is to grow the most sustainable microgreens. AND, she's provided us with our own production system in the kitchen. The road from farm to table has never been shorter! 
URBI Leaf is about quality, not quantity. That's why she keeps volumes low. She produces about 20 varieties of super nutritious microgreens, and she's always on the lookout for new ones. URBI Leaf is still located in the basement, but it has also opened up a shop on 54, Rue des Tanneurs. Make sure to check it out!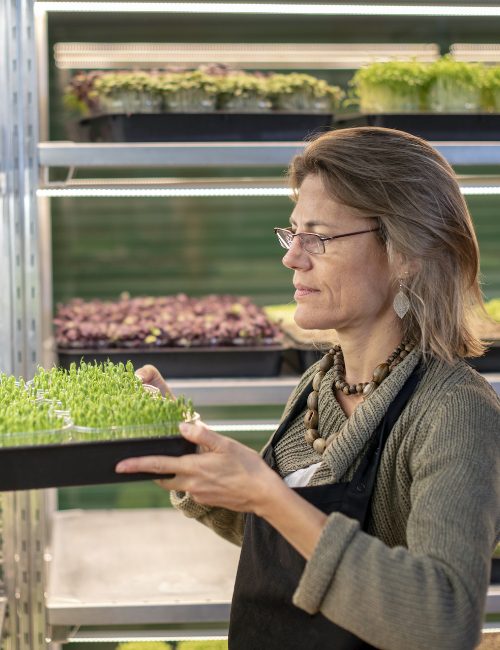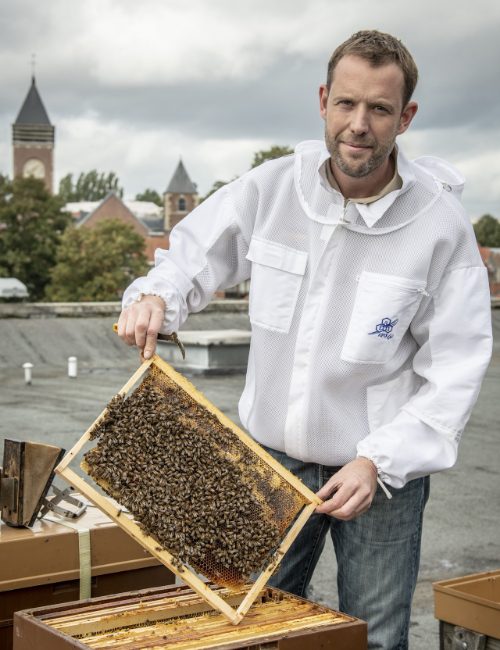 Not just any honey! Nectar&Co really taken the art of making honey to the next level.
When are you old enough to buy your own beehives? Twelve, apparently. That's when Xavier Renotte got his! Today, Xavier runs Nectar&Co with his wife and his father: a family business / cooperative specialised in making, distributing and promoting, well, honey and honey-related products.
Nectar&Co got aparies in the forest, fields and right here in the city, each producing a different kind of honey. For example, the honey from the city hives tastes more floral, while the forest honey is sweet, almost like a syrup. The kind of honey you get at SERRA depends on the season and the harvest. We serve it straight from the frame, which makes it quite the unique food experience!
Mushroom city provides much more than just mushrooms
Despite its name, Mushroom City is not an actual city. In fact, they provide much more than just mushrooms, too. This family business is located right here in Brussels. And they expanded their produce to include other delicious vegetables like wild asparagus, wild bear garlic and wild blue berries.
Wild stuff. Everything they deliver is seasonal and as locally sourced as possible. So, what about the mushrooms? They've got those covered too, in spades. From your day-to-day mushrooms to exotic fungi. Truffles? Check. Lobster mushrooms? Check. Belgian mushrooms grown in actual caves? Check, check and double check. Mushroom City just applied for a bio- certificate, so expect everything to be biological in the near future.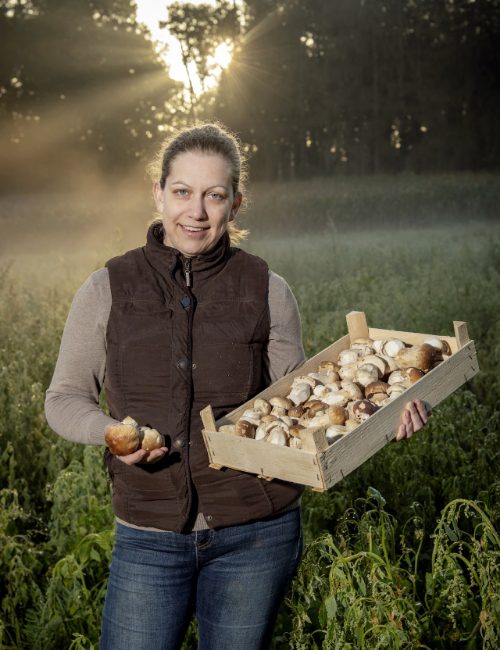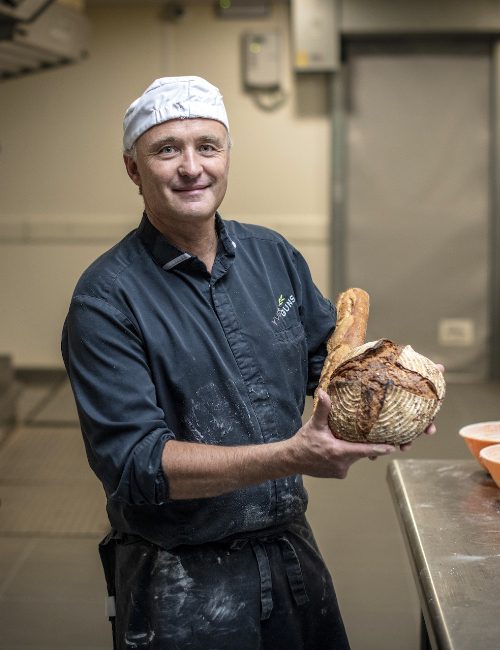 Yves Guns is never not improving his bread!
The artisanal baker is constantly honing his craft by researching grains and techniques. That's how he found out about einkorn wheat, one of the oldest grains on the planet, which he uses to make sourdough bread.
During his quest for the supreme sourdough he also stumbled upon Respectus Panis (which means 'respect bread' in Latin). It's a non-traditional method of making bread that uses as little yeast as possible. The secret ingredient? Time. It takes him about 24 hours to bake a loaf. But the whole process of making it feels almost therapeutic, according to Yves. And so does eating it, according to us!
All or nothing - That's the motto of "Beurre" Plaquette!
Lionel Plaquette, is in it to win it. He does everything he can to end up with the best dairy products, starting with the earth his animals graze on.
The soil is enriched with special minerals, resulting in healthier plants. And healthier animals that eat those plants. Healthier animals equals better milk. And better milk leads to – you guessed it – tastier butter and yoghurt. Like we said, Lionel goes through great lengths for the ultimate results. There are many who talk the talk, but he definitely walks the walk. The butter and yoghurt that he produces are among the best Belgium has to offer!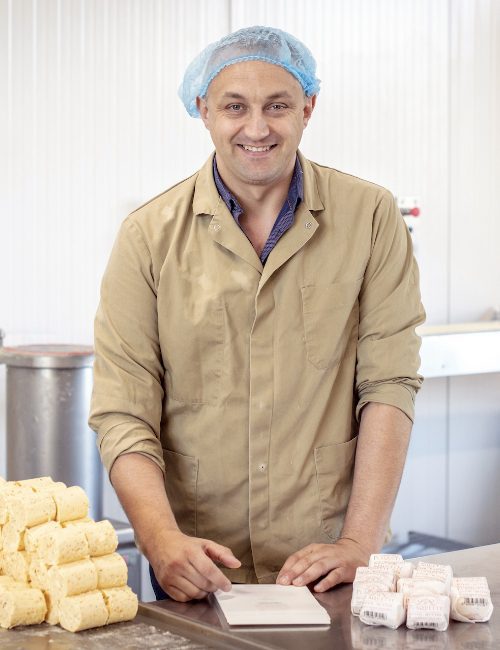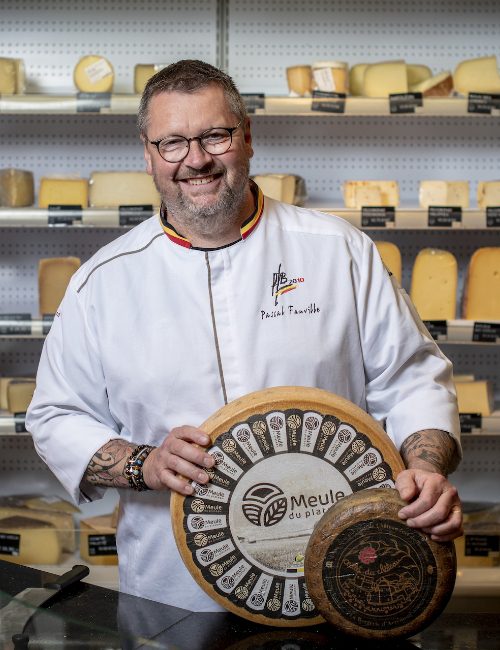 Cheesemongers Maud and Pascal decided to run A Table!
When it comes to cheese, you probably think of France, Italy perhaps, maybe even Netherlands. But did you know there's some excellent cheese being made right here in Belgium? A Table knows it!
They've won about five awards between the two of them, from cutting tests to blind tests, and winning these awards is no picnic.
Their main focus is on cheeses that you can't find in the supermarket, raw-milk cheeses in particular. How amazing is it that with just two ingredients you can get millions of different results across the globe? A day in the life of a cheesemonger is never the same, but Maud and Pascal are happiest when they get to flip, scrub and brush their cheeses. Because in the end, it's all about contact with the product they love so dearly.
Book a table and discover Serra