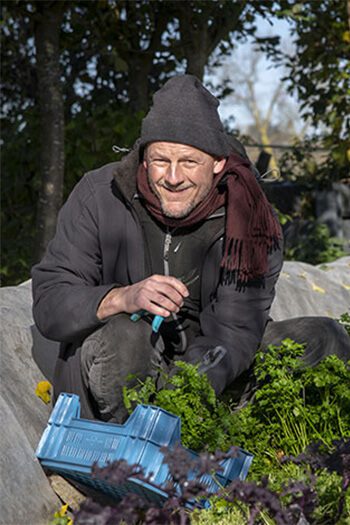 Vert d'Iris is a play on words: it means green of the iris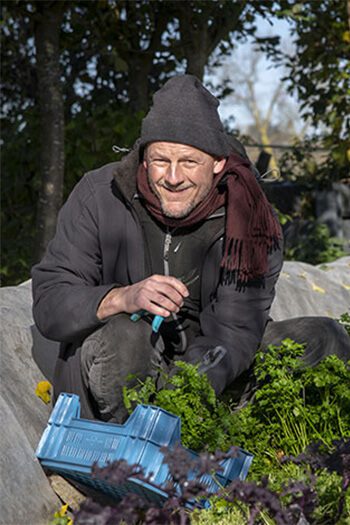 Een mooie woordspeling: groen staat voor biologisch en iris verwijst naar het symbool van de stad Brussel. Vert d'Iris hebben een ambitieus doel gesteld: een ecologische overgang op het gebied van voedselproductie. Duurzaamheid staat centraal bij alles wat deze groenten- en fruitcoöperatie uit Anderlecht doet!
Daarom stoppen ze niet bij eerste klasse gewassen
Vert d'Iris levert vrijwel alles, van komkommer tot quinoa en van zwarte cherrytomaten tot eetbare bloemen. Maar ze helpen ook mensen met het opzetten van hun eigen kweekbakken van gerecycleerd plastic. Er zijn zelfs stageplaatsen waarbij ze hun kennis willen delen. Hun motto luidt: Handel lokaal, denk globaal.