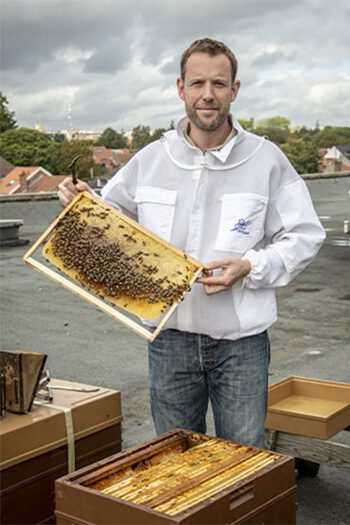 Not just any honey. Nectar&Co really taken the art of making honey to the next level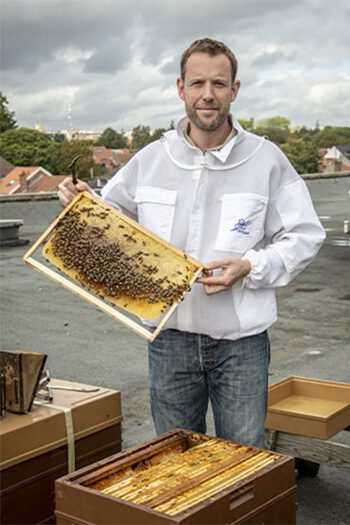 Wanneer bent u oud genoeg om uw eigen bijenkorven te kopen? Twaalf, blijkbaar! Dat is wanneer Xavier Renotte zijn bijenkorf kreeg. Vandaag de dag runt Xavier, samen met zijn vrouw en zijn vader, Nectar&Co. En let wel, het is niet zomaar honing. Nectar&Co hebben deze kunst werkelijk naar een hoger niveau getild, samen met de distributie en promotie van hun honing en andere honinggerelateerde producten.
Nectar&Co hebben bijenkasten in bossen, op velden en ook hier in de stad. Elk van hen produceert een andere soort honing. Zo smaakt de honing uit de bijenkasten in de stad meer naar bloemen, terwijl de boshoning zoet is, bijna als siroop. Het soort honing dat u bij Serra krijgt, hangt af van het seizoen en de oogst. We serveren het rechtstreeks uit het frame, een unieke ervaring!