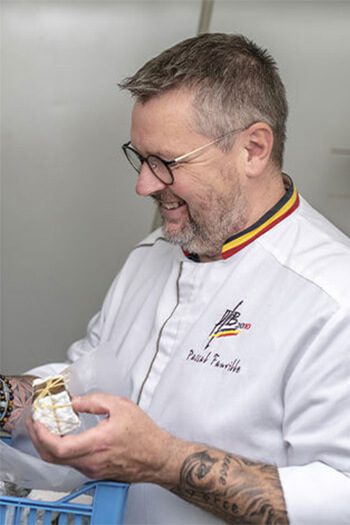 Cheesemongers Maud and Pascal decided to run A Table!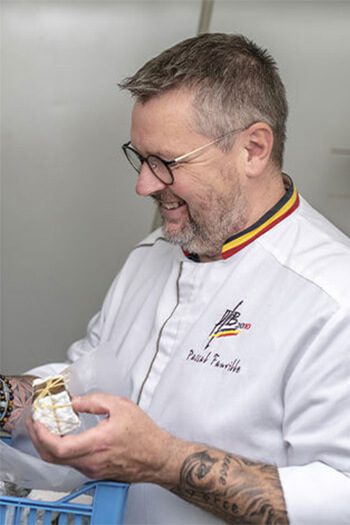 Als het op kaas aankomt denkt u waarschijnlijk aan Frankrijk, Italië of misschien zelfs Nederland. Maar wist u dat er hier in België uitstekende kazen worden gemaakt? A Table weet dat! 
Op een dag besloten kaashandelaars (en kaasliefhebbers) Maud en Pascal om A Table uit te baten. Sindsdien hebben ze samen maar liefst vijf prijzen gewonnen. Van snijproeven tot blinde tests, het winnen van deze prijzen is absoluut geen sinecure. Hun belangrijkste focus ligt op kazen die u niet in de supermarkt kunt vinden, en rauwmelkse kazen in het bijzonder. 
Een dag in het leven van een kaashandelaar is nooit hetzelfde, maar Maud en Pascal zijn het gelukkigst als ze hun kazen mogen keren, schrobben en borstelen. Omdat het uiteindelijk gaat om contact met het product waar ze zo veel van houden.